Our website is the bread and butter of our digital presence but it's not the only player in the game. In 2016 we launched FuelCurve.com, our digital news media resource, which continues to grow, currently reaching 2M pages views annually. For more than ten years we've been growing our e-mail list which now tops 250,000+ active subscribers with national and local segments. We haven't talked about our impressive social media reach!
Between our website properties, e-mail marketing and social media - we have the numbers to get your brand the right exposure with the right platform.
Annual Main Website Page Views
Annual FuelCurve.com Page Views
E-Mail Marketing Subscribers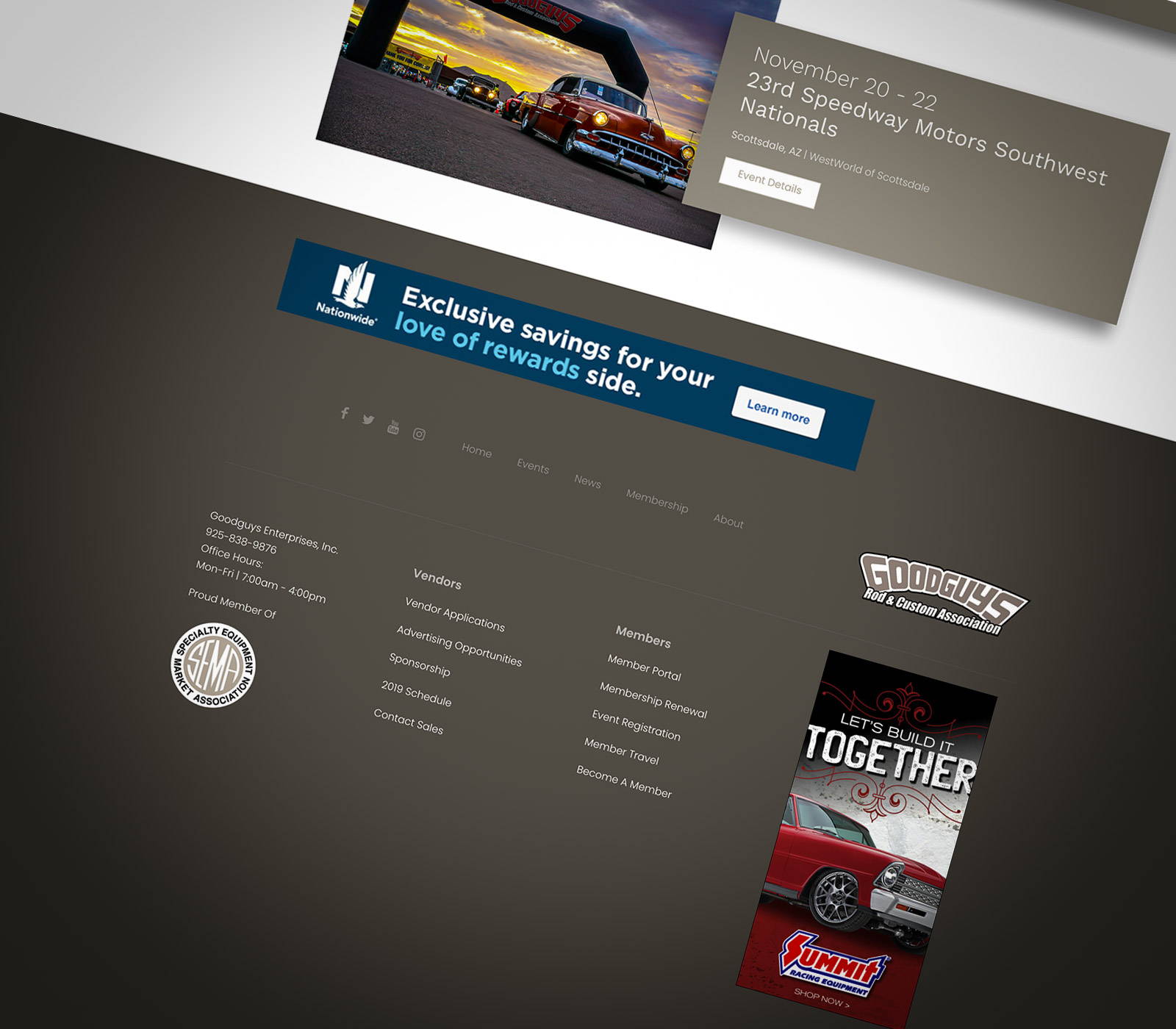 WIDE REACHING DIGITAL OPPORTUNITIES
Sadie Vail - Account Executive - Contact
Mads Buck - Account Executive - Contact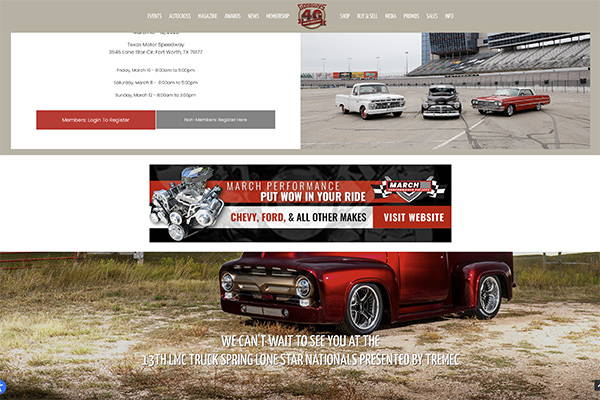 Premium exposure with 5.8M annual page views and growing and that was before we redesigned our website! The right design and right position creates a competitive CTR rate for any banner ad. You can advertise to the generic masses or your can advertise to your direct target market with pinpoint accuracy.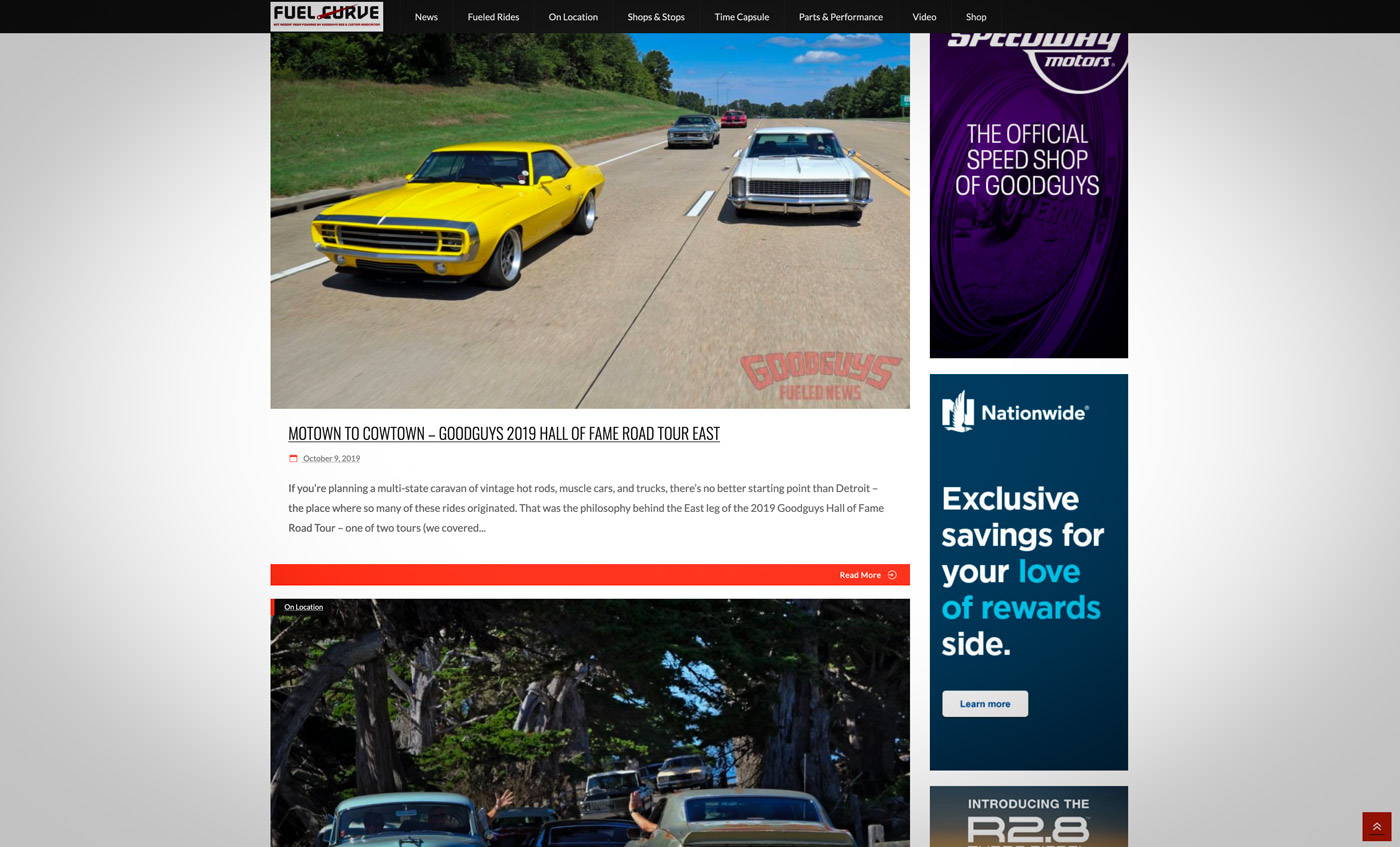 FuelCurve.com is our newest digital property and is currently growing 100% year over year with more than 1,000,000 unique page views in only its third year. Fuel Curve is our news outlet for everything Goodguys as well as the hot rod and classic car industry too. Gorgeous car features, exclusive interviews and in-depth event photo galleries are fueling this sites wildfire growth.
We're very proud of our e-mail marketing division with a current list of over 225,000 active subscribers. We produce our national monthly newsletter, event specific (and geo targeted) newsletters, member only newsletters and the weekly Fuel Curve Insider all with an average 30% open rate and a 15% click rate. Jump on board one the strongest marketing channels in any organization, especially ours.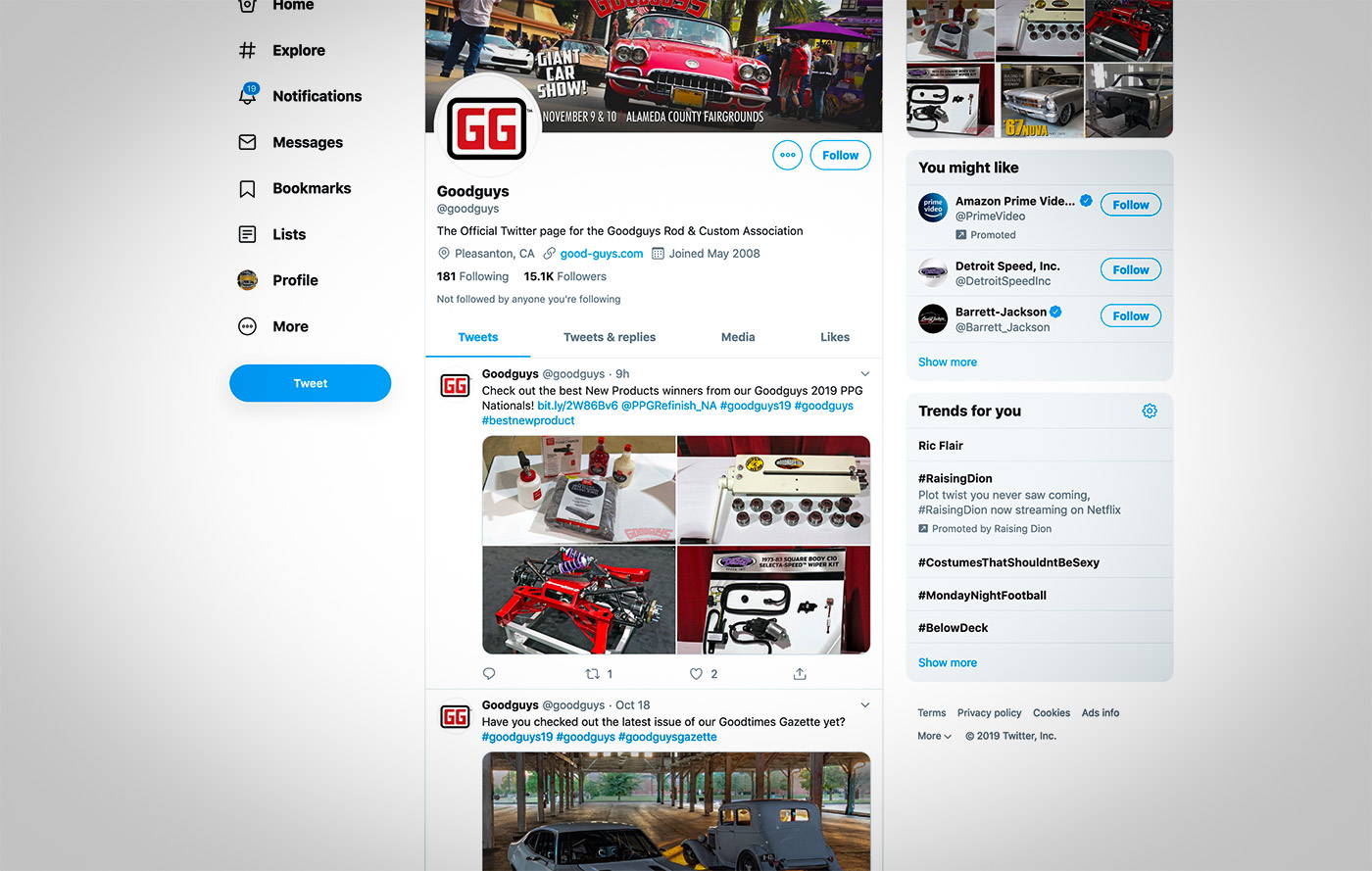 There's a lot to say for "social proof" and Goodguys has your back. We love sharing what we're up to but we also love to get behind our partners with posts that have a potential to hit more than 500K loyal followers. Between Facebook, Instagram, Twitter and YouTube we get the message in front of the eyes when they're hungry for content.
So many years, so many good times.